Author: Jean M. Grant
Narrator: Rosalind Ashford
Length: 10 hours 23 minutes
Series: The Hundred Trilogy, Book 3
Publisher: Jean M. Grant
Released: Jan. 7, 2021
Genre: Romance

1322, Scotland
Rosalie Threston's fortune-telling lies have caught up with her. Uprooted yet again, she's on the run from a ruthless English noblewoman. She flees to Scotland and seeks refuge in the arms of a laird's son who happens to be a real Seer.

A bloody past and inevitable future plague Domhnall Montgomerie.
He avoids physical contact with others to ease the painful visions. When an accidental touch reveals only delight, he wonders if Rose is the key to silencing the Sight.

Mystical awakening unravels with each kiss. But can Domhnall embrace his gift in time to save her life, even if it means exposing her lies?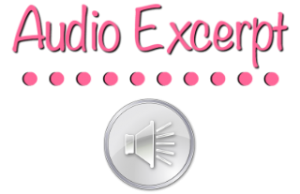 Jean has a penchant for the misunderstood be it sharks, microbes, or people (fictional and real). A scientist by training, she now spends her days as an author and champion for her children. She has five published novels in the genres of historical and contemporary romance, and women's fiction. She also writes for family and travel magazines and websites. When not writing, she enjoys tending to her flower and vegetable gardens, tackling the biggest mountains in New England with her husband, and chilling with her children, while taking snapshots of the world around her and daydreaming about the next story. Find her on
jeanmgrant.com
.

SImon and Gwyn from A Hundred Breaths
Simon in 2 words: reluctant peacemaker

Simon's soft spot: his family and clan

Simon's sore spot: his mother's illness & his guilt

Simon's strengths: family bond, fighting ability, quick wit

Lie he tells himself: The sword is the only way. I can't keep people safe.

His tagline: Good will overcome evil.
Gwyn in 2 words: gifted healer

Gwyn's soft spot: her brother

Gwyn's sore spot: her brutal father and a relentless Norse betrothed

Gwyn's strengths: grace, self-sacrifice, open mind

Lie she tells herself: Healing can save all.

Her tagline: Compassion and mercy will always prevail.
Alasdair and Deirdre from A Hundred Kisses
Alasdair in 2 words: secretive loyalist

Alasdair's soft spot: friendships

Alasdair's sore spot: his father

Alasdair's strengths: loyalty, connections, compassion

Lie he tells himself: I caused all the wrong in my life. I am too deep into this.

His tagline: Faith requires little more than belief in the unknown.
Deirdre in 2 words: cursed/gifted widow

Deirdre's soft spot: friendships, duty

Deirdre's sore spot: her mystical ability, pressures to marry; a big secret…

Deirdre's strengths: kindness, resourcefulness, determination

Lie she tells herself: I am cursed and will never find love. I am an anomaly.

Her tagline: A curse can turn into a blessing.
Domhnall and Rosalie from A Hundred Lies
Domhnall in 2 words: sullen seer

Domhnall's soft spot: caring for people under his charge, and animals

Domhnall's sore spot: inability to touch (triggers bloody visions); guilt from past accident

Domhnall's strengths: intuitive, fair/just, meticulous, ever-vigilant

Lie he tells himself: Though he is responsible for everyone, he can't protect them.

His tagline: Everybody lies, but I want to believe.
Rosalie in 2 words:independent survivor

Rosalie's soft spot: taking care of her uncle, aunt, and cats

Rosalie''s sore spot: she lies for a living/wants to settle and find family

Rosalie's strengths: resourceful, resilient, pragmatic, adaptable

Lie she tells herself: I don't belong anywhere.

Her tagline: Home and family are where my heart lays.

Promotional post. Materials provided by

Plugging you into the audio community since 2016.
Sign up as a tour host here.