Please welcome Sam Burns and W.M. Fawkes with
Fire and Valor #2
The last place Lord Tristram Radcliffe ever expected to find himself was right hand to the Llangardian throne. His parentage should have seen him banished, but he managed to keep his draconic secret. Now, King Reynold is dead. Long live King Roland.

The boy ascends to rule a kingdom in chaos, and Tristram must undo the damage of the last king's reign to save his people from lean winter and wolves in the palace itself. Reynold's former shadow, Bet Kyston, is determined to root out King Roland's enemies, but his version of help may cause as much harm as good.

There remains a traitor near to the throne, and when the king falls mysteriously ill, Tristram's strongest ally is forced to leave court. As his enemies move closer, the strength of Tristram's regency is more precarious than ever. Abandoned and friendless, Tristram must sacrifice everything to protect his homeland or risk not only Roland's life, but his own.
Rhiannon sighed. "I would go anywhere with you."
The smile Sidonie gave her at hearing that made Rhiannon's heart jump in her chest. In her life, Rhiannon had made plenty of conquests. She preferred women, their soft skin and ample curves, the way their lips tasted. But her heart had never skipped just to see a woman's smile the way it did for Sidonie.
With a soft purr, she leaned in and brushed her nose against her knight's.
Rhiannon cut her off by slipping her finger between their lips. "I said I will accompany my lady, and I will accompany my lady. But I might ask you one thing first."
Rhiannon could not help the grin that spread on her lips at Sidonie's nervous question. She pulled Sidonie into her room and let her go. Her knight stepped farther inside as Rhiannon shut the door and held the handle with her back pressed to the wood.
"I would like to pretend," she drawled, "for this one night, that we are not riding into war tomorrow. That there are no threats. That the most dangerous thing in this room is me."
Rhiannon let go of the door as a charming flush crept up Sidonie's neck. She stopped in front of her, tilting her head so that her lips were but a breath from Sidonie's. "And the only danger I pose, my sweet knight, is to your virtue."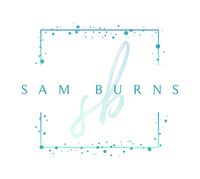 Sam lives in the Midwest with husband and cat, which is even less exciting than it sounds, so she's not sure why you're still reading this.
She specializes in LGBTQIA+ fiction, usually with a romantic element. There's sometimes intrigue and violence, usually a little sex, and almost always some swearing in her work. Her writing is light and happy, though, so if you're looking for a dark gritty reality, you've come to the wrong author.
W.M. Fawkes is an author of LGBTQ+ urban fantasy and paranormal romance. She lives with her partner in a house owned by three halloween-hued felines that dabble regularly in shadow walking.
Website
|
Facebook
|
Twitter
Promotional post. Materials provided by A Novel Take PR.