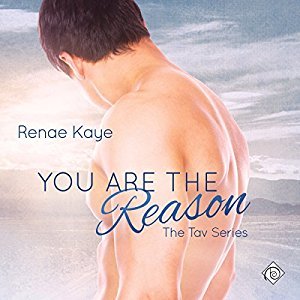 From The Blurb:
Davo's a pretty average guy. He has a decent job, owns his own home, and spends his weekends at the pub. He fully accepts that he's gay, but doesn't want to be one of those gays, who are femme and girly. He likes football and other masculine pursuits, and firmly avoids anything that could be seen as femme—including relationships that last beyond fifteen minutes.
Then Davo's friend and gay idol not only gets a boyfriend, but also adopts a baby girl. Davo is seriously spooked and scuttles down to the pub in fright. That's where he meets Lee, who is cute from her cherry-red hair, to her pretty little dress and pointy red shoes. Davo is charmed—but how is that possible? He's gay. Isn't he? Then Lee tells him he's actually a guy—he just likes to wear women's dresses occasionally. Thoroughly confused about an attraction that's out of character for him, Davo begins the long journey to where he can accept himself without caring what everyone else thinks.
Listening Time: 8 hrs 19 minutes
Karen's rating:
I originally read this book back in 2015 and for the most part my original review is still an accurate representation of my thoughts on this story.
You Are The Reason - original review
With the exception that listening to the audiobook really brought home to me the fact that this story also represents what happens when love is right. Throughout the story we see Davo struggle to continuously redefine himself in terms of his perceptions of the world and what he's believed and while many of his perceptions are misguided at best and in ironically homophobic at their worst, we are also shown a man who slowly realizes that the world as he's perceives it, is a world that is at times ugly and hurtful to him and those he cares about.
Little by little we this man begin to revise what he believes and come to the realization that as well as being wrong and hurtful to others including those he loves, his beliefs have in fact kept him from being the person that in his heart he wants to be and more importantly it's now keeping him from having the love and happiness that he wants. It's this very same love that motivates him to want to be a better person, to look at himself with at times an extremely critical eye.
Listening to the voice of David Gillies as he read this story was like being given a new perspective and I felt like I was seeing Davo's world more from his viewpoint giving me a stronger appreciation of the growth that his character made throughout the book.
"You Are the Reason' was my first book narrated by David Gillies and while I had one or two minor hitches with things overall I found his narration to be solid and likable and look forward to hearing future audiobooks by this narrator.
********************



An audiobook of "You Are The Reason" was graciously provided by the publisher in exchange for an honest review.
Buy the audiobook:
Reading gives us someplace to go, when we have to stay where we are. (Mason Cooley)
Buylinks are provided as a courtesy and do not constitute an endorsement of or affiliation with this book, author or booksellers listed.