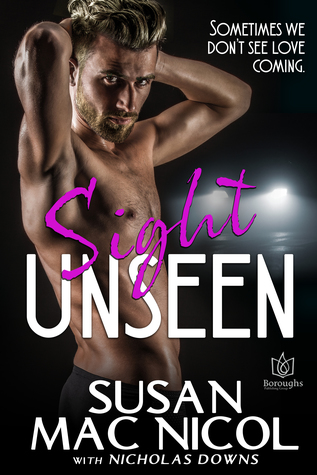 From the blurb:
Tragedy brings together a reserved but brilliant sculptor and an outgoing gallery owner, friends whose love was sidetracked—but was always meant to be deeper. BLINDSIDED SoCal natives, Nate and Cody have been friends since childhood. Both knew they were different—and the same. At seventeen, a stolen weekend in the Florida Keys drove their connection deeper and hotter than either could imagine. They were meant to be together. Then, for reasons only Nate knows, suddenly they weren't. They're still friends. Best friends. But they've moved on and found other partners. The yearning remains, however, despite the long-ago secret that drove them apart, and when tragedy strikes, both men find themselves in the dark. They must grope their way back to who and what they are...which they will find in each other's arms. Sometimes, losing one's sight can open one's eyes—and heart.
AnnaLund's rating:
Loved, just loved this.
Loved the language, loved the story, and loved the way life goes on, only differently.
So happy to see that there were no quick fixes, and no miraculous come backs, only a hard-earned struggle to make life work again.
Kudos, author, you did a great job.
We need more books like this one.
Simply loved it.
*** Bought this book with my own monies ***
Buy this book:
Thank you for reading, hope you liked this review.
Buylinks are provided as a courtesy and do not constitute an endorsement of or affiliation with this book, author or booksellers listed.