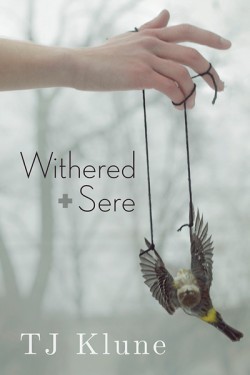 From The Blurb:
Once upon a time, humanity could no longer contain the rage that swelled within, and the world ended in a wave of fire.
One hundred years later, in the wasteland formerly known as America, a broken man who goes only by the name of Cavalo survives. Purposefully cutting himself off from what remains of civilization, Cavalo resides in the crumbling ruins of the Northern Idaho Correctional Institution. A mutt called Bad Dog and a robot on the verge of insanity comprise his only companions. Cavalo himself is deteriorating, his memories rising like ghosts and haunting the prison cells.
It's not until he makes the dangerous choice of crossing into the irradiated Deadlands that Cavalo comes into contact with a mute psychopath, one who belongs to the murderous group of people known as the Dead Rabbits. Taking the man prisoner, Cavalo is forced not only to face the horrors of his past, but the ramifications of the choices made for his stark present. And it is in the prisoner that he will find a possible future where redemption is but a glimmer that darkly shines.
The world has died.
This is the story of its remains.
Illustrated by Blake Dorner.
Karen's rating:
Have you ever wondered how the world will end?
It's a pretty bleak thought isn't it? and it's admittedly one that I try not to contemplate too often because seriously how much depression does one need in any given day? No matter how I look at it this is not a question that would or could ever produce a cheerful ending.
In 'Withered & Sere' TJ Klune does just that. He makes us look at what is left after the world has ended 'in a wave of fire'. It's not pretty or cheerful, but it is scarily realistic. This is a world that I not only can't imagine existing, but I can't imagine existing in. It's a world where hope is a luxury few if any can afford. Survival is the prime directive and sanity is a matter of perspective.
The world we are shown is 100 years after the one we know has been destroyed. Our guide in this world is a man known as Cavalo who lives in what use to be a correctional institute along with a mutt he calls Bad Dog and a robot known as SIRS.
'Withered and Sere' is a heartbreaking and thought provoking look at one man's life in this world that few of us would dare to imagine. Cavalo struggles not only to exist in this new world but to hang onto his rather tenuous sanity while doing so and it is through his eyes that we are shown not just the devastation caused on a larger scale but the impact it has wrought on an individual level as we watch him battle the ghost that haunt him in a world filled with monsters who would destroy him.
Cavalo's past is filled with so much pain and heartache the fact that he retains any sanity at all is a testament to his strength and ability to endure. He keeps himself isolated from what remains of the world as part of his effort to survive but finds his world begins to unravel when an encounter in the badlands leaves him with a mute hostage whose very existence seems to create conflict and draw more attention than Cavalo has ever wanted all while stirring feelings in Cavalo that he had long ago imagined ceased to exist.
'Withered & Sere' is unlike any TJ Klune book I have ever read...actually it's unlike just about any story that I have ever read, it paints a picture of a world that I hope never to see but can all to easily envision existing. There are monsters and not all of them can be recognized by how they look, there are good men doing evil things...things that are meant to ensure the greater good but more often than not lead down a dark path to even darker places...places where evil men prey on the weakness and cowardice of others...places where survival simply means who can strike the fastest with deadly force.
This is a world left behind by unimaginable destruction and ruled by chaos and it's a world where knowledge is power and the price for that power is often paid in blood. I can truly say this is not a world that I want to live in but it is one that I want to read about. With the first book in this series TJ Klune has created a world that is both terrifying and riveting in it's savagery. The characters are as fascinating as they are scary and what could happen next has me wanting to read more with a mix of both anxiety and anticipation.
Immemorial Years is not a series for the faint of heart. It's for the adventurous reader who's willing to test the limits and step outside the box. There is no great love story here or steamy romance but there is an incredibly well written story that might leave you wondering 'if the world ends tomorrow...how will it happen?'
Buy this book:
Reading gives us someplace to go, when we have to stay where we are. (Mason Cooley)
Buylinks are provided as a courtesy and do not constitute an endorsement of or affiliation with this book, author or booksellers listed.