Please welcome Lynn Kelling with
Blurb:
Billionaire Dominant David Davenport needs a break from the loveless isolation imposed by wealth, responsibility, and the stress of running the Manse, his private gay club. While at lunch with an old friend, David finds himself enchanted by the charming and submissive nature of Shea Whittier, their young waiter. David offers to help the young man out with his personal troubles, never suspecting the danger he's putting them both in.
Guest Post:
Damaged Characters I've Enjoyed Writing
All of my characters are damaged in one way or other. I'm a strong believer that the humanity in a story only comes through flawed characters and as much realism as possible within the confines of the narrative at play. Of course, some stories are darker than others. There are different levels of grittiness and fantasy.
Loving the Master
is not what I would personally consider a dark story, though the two main characters, David and Shea, carry some darkness with them in different ways. David and Shea are both flawed, though. Their damage is crucial to making them the men they are. It carries echoes of the past, and gives their present moments added weight. David's damage is of a mysterious, yet civilized sort. He keeps it tucked safely away, behind closed doors, nestled comfortably between the lines of confidential conversation. Shea's damage is quite apparent and inescapable, though he wouldn't say so. No matter what befalls him, he does his best to get back up and keep going anyway, with a joke, a smile, and a positive outlook. Neither of them is weaker for their mistakes and tragedies.
This is a much different dynamic compared to my other stories. In
Song of the Lonesome Cowboy
, the main character, Tucker, also lets his troubles become a secret; however, they were breaking him, unraveling all of the good in his life. He couldn't bear the burden. The desperation of the moment spoke to me so loudly, I was helpless but to try and save him through his story. It seemed a beautiful sort of pain to be faced with the realization of 'I can't get through this on my own.' Tucker knew he couldn't survive as things were and without help.
Strangely enough, out of all of my stories, the character I think Shea reminds me of the most is Jaye from
Arctic Absolution
. I think they'd get along really well and have some fascinating conversations, to say the least. As a teenager, Jaye was sentenced to two years in federal prison for attacking someone out of self-defense. He was brutally attacked and had no choice but to fight for himself in every imaginable way. So Jaye is a survivor, first and foremost; but he also has a great sense of humor, can make light of literally any situation, and knows better than anyone what matters most.
Like David and Shea, some characters who also know the best ways to cope and heal from the consequences of bad circumstances are the two sets of brothers in the Twin Ties series – Alek and Luka, and Evan and Brennan. Each of the two sets of identical twin brothers has been through a unique trial by fire. All of their weak spots are in different places, but that's exactly why they find strength in togetherness and by relying so heavily on each other. They know that when family lets you down, you can make your own and thrive.
Lastly, we have Jenner and Brayden from the sequel to
Loving the Master
, titled
Bound by Lies
. Their ways of coping are the same: lie their way through trouble or doubt and pretend problems away. Denial is good for some things but, as I'm sure you can imagine, falls short as a game plan when it comes to overcoming real problems. But where David and Shea are opposites, it's Jenner and Brayden's similarities that bring them together. I loved seeing Jenner and Brayden slowly realize how much they had in common, just as I had fun with fitting the two disparate puzzle pieces that are David and Shea together, seeing the greater picture they make when united.
Get the book:
About the author:
Lynn Kelling began writing in order to tell stories that aren't afraid of the dark, don't hold anything back and always strive to be memorable, forging lasting attachments between character and reader. Her inspiration comes from taking a closer look at behaviors and ideas lurking at the fringes of life—basically anything that people may hesitate to speak of in mixed company, but everyone wonders about anyway. Her work is driven by the taboo in order to expose the humanity within it. Lynn is an artist, designer and lover of any form of creative self-expression that comes from a place of honesty and emotion, whether it's body art or opera. She has had multiple novels published, has written over seventy works of erotic fiction of varying lengths, and always has several novels in progress.
Giveaway:
Goodreads Giveaway: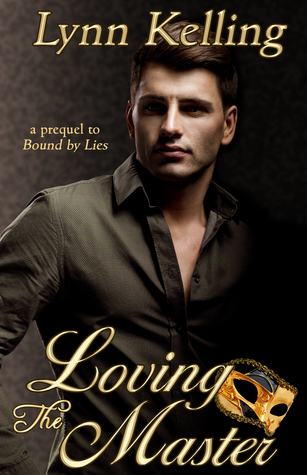 Additional books in this series:
Promotional post. Materials provided by the author.