Welcome to our round-up of the 10 best books we've read all year.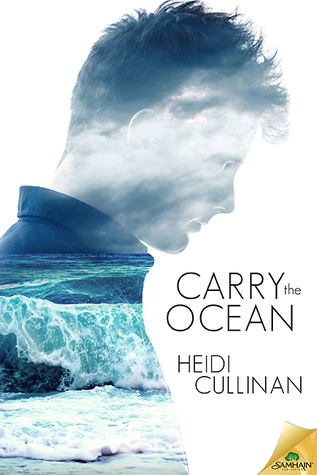 Carry the Ocean by Heidi Cullinan
-
Heidi Cullinan is a master. The prose here is flawless. Jeremey and Emmet are each given a VOICE to write their own story: a story finding the person who understands you, accepts you, COMPLETES you.
Rattlesnake by Kim Fielding
-
Despite the tears, this is a HOPEFUL story, a story about family, friendship, and coming home. A story about trusting enough to stay.
Status Update by Annabeth Albert
-
I loved this book so hard that when I finished, I started all over again. I cannot let Noah and Adrian go! So much sweetness! And steam! And humour!
Winter Oranges by Marie Sexton
-
This is a poignant, romantic, magical story, perfect for every season!
Signs by Anna Martin
-
I loved this story. I believed in this HEA.
What a lovely, hopeful, uplifting read! BEAUTIFUL!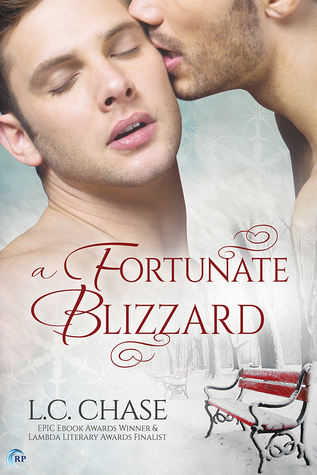 A Fortunate Blizzard by L.C. Chase
-
This is a story about epiphanies, about meeting The One just as time is running out. It's a story about trust. And hope.
Here for You by Skylar M. Cates
-
This book is about grief. It's about friendship and family. It's about being brave, risking your heart, and trusting yourself enough to let go and love.
The Deep of the Sound by Amy Lane
-
When the HEA comes, you'll feel it in your gut. After all, the things most worth having aren't always easily earned.
The Lightning Struck Heart by TJ Klune
-
Hysterical and irreverent.
After School Activities by Dirk Hunter
-
Funny as hell and the parents were amazing.
Winter Oranges by Marie Sexton
-
Ridiculously sweet holiday read.
Misfits by Garrett Leigh
-
Hot. As. Hell. The chemistry just worked for me.
A Restored Man by Jamie Reese
-
Really funny and I loved how the MC's were truly there for one another.
Victim of Love by Darien Cox
-
Crazy and hot fun.
Kick at the Darkness by Kiera Andrews
-
A great zombie story, never a dull moment, lots of feels.
Secret by Kindle Alexander
-
The heat was scorching and the 'wife' was amazing.
Here Without You (One Voice #2) by Mia Kerick
-
Angsty NA MMM goodness. I love those boys.
Forget Me Not by Jordan Castillo Price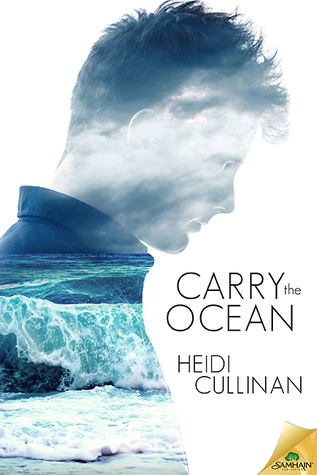 Carry The Ocean by Heidi Cullinan
Changes by Jim Butcher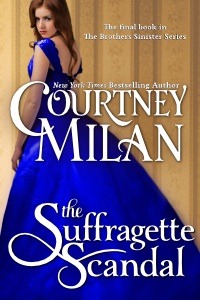 The Suffragette Scandal by Courtney Milan
Rattlesnake by Kim Fielding
Winter Oranges by Marie Sexton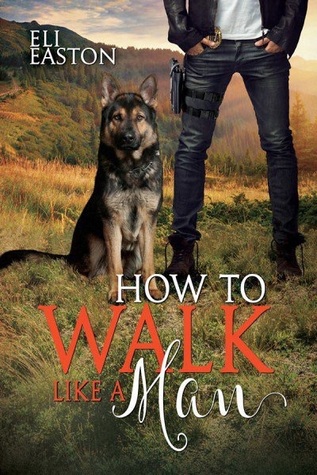 How To Walk Like A Man by Eli Easton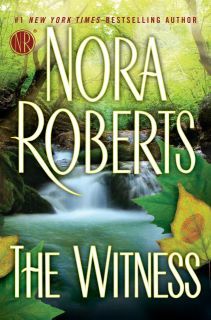 The Witness by Nora Roberts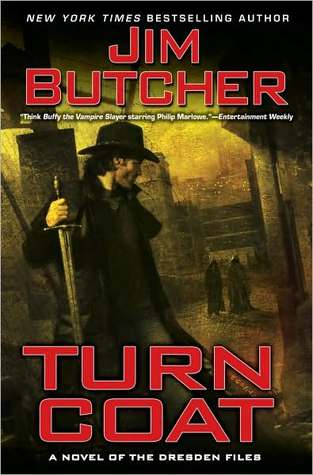 Turn Coat by Jim Butcher
Perfect Imperfections by Cardeno C.
The Inauspicious List by Nicole Castle
-
Because Castle knows how to make blood-soaked assassins funny and romantic and I LOVE IT.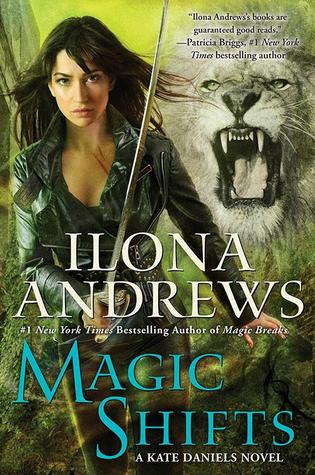 Magic Shifts by Ilona Andrews
-
The latest book in my favorite UF/PNR series. I rarely read MF anymore, but when I do it's usually by the Andrews. Their books are funny, creative and exciting.
Little Wild Animal by DiscontentedWinter (Lisa Henry)
-
I had to get a fanfic in here. This one's by one of my favorite MM authors, Lisa Henry (writing as DiscontentedWinter), who writes AWESOME Sterek (Stiles/Derek from Teen Wolf) fics.
Early Graves by Joseph Hansen
-
The most recent book I've read by Joseph Hansen. He was a freakin' GENIUS and you all should be reading him. Start with Fadeout (Dave Brandstetter #1) and then tell me how right I am.
Darkness, Take My Hand by Dennis Lehane
-
I love serial killers. I love Kenzie and Ang, Lehane's main characters. I love how Ang is a real person and not just some dude's idealized version of a woman. But, whatever, if you like a well-written book with lots of dead bodies, you'll find it here.
Kick at the Darkness by Keira Andrews
-
Thanks to a friend, I am now addicted to anything with zombies in it. This one's awesome because it has zombies AND dude on dude action. Also, one of the characters looks exactly like Derek Hale from Teen Wolf. Ehhhhxcellent. 7. Channeling Morpheus series by Jordan Castillo Price - Vampires and JCP, what can be better?
Infected: Epitaph by Andrea Speed
-
This series is by turns fantastic and frustrating. You don't get all the answers and sometimes I wonder if that's because it's just true to life or it needs to get the shit kicked out of it. Still, one the best UF series ever, whether you like MM, MF or MFMMMMFFTTTBBBB whatever.
Bloodlines (Boystown 7) by Marshall Thornton
-
The latest in Thornton's Boystown series which takes place in 80s Chicago. I LOVE Nick Nowak and I LIVE for these books. This book was lighter in tone which I think was necessary after the last two emotionally fraught books. Still absolutely excellent.
Take the Long Way Home by JA Rock
- I don't even know what to say about this book. I'm not sure I'll ever read it again because the experience blew me away and how can you repeat that?
The Darkfever Series by Karen Marie Moning
-
This series captured me so much that I literally turned down tickets to a James Taylor concert at Tanglewood so that I could keep reading. Mystery, monsters, sexy ladies, sexy men. Just an amazing, addictive read.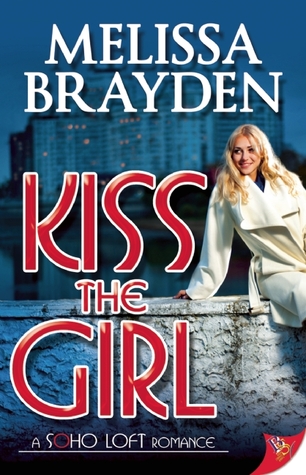 The Soho Loft Romances by Melissa Brayden
-
based on my reviews of this series, I think it's pretty obvious that I love this author. Her books are sexy, sweet, and just the perfect amount of angst. You know it's going to turn out well for the characters, but the journey is actually enjoyable.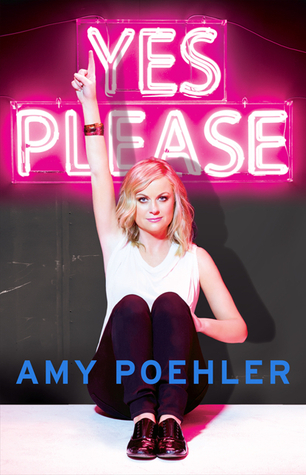 Yes please by Amy Poehler
-
I don't even know what to say about this. Amy Poehler is a mad genius.
Winters Harbor by Aurora Rey
-
Super light, uplifting, sexy read. Plus, it's set in Provincetown, which is not of my favorite places.
The Greatest Knight by Thomas Asbridge
-
unadulterated pure historical fascination. This books shows us a glimpse of what knighthood was really like in medieval times.
The Gravity Between Us by Kristen Zimmer
-
Sexy, relatable characters. This book was really well written, and as evocative as it was genuine.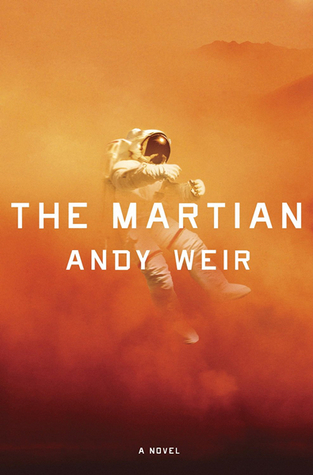 The Martian by Andy Weir
-
This was by far the best book I've read all year. The suspense! The action! I could write a whole book on this book.
Troublemaker by Leah Remini
-
A sneak peek into the world of Scientology. One of the most interesting reads of the year, for sure.
The Princess and the Prix by Nell Stark
-
Sexy, well researched, and there's even a Royal Deflowering.
Dirk Gently's Holistic Detective Agency: Douglas Adams
-
Typical Douglas Adams quirk, which has always been right up my alley.
Slaying Isidore's Dragons, by C. Kennedy
What a ride! What an amazing story. I'm still reeling. And so full of hope, for the future, for the future of these boys, all our boys.
And then there is the momentous message to abuse victims and survivors that there is a future, also for them. That there is hope for sunshine and love, in all our futures.
A Solitary Man, by Shira Anthony and Aisling Mancy
This story just speeds off from page one, running, dashing, skipping, and jumping obstacles.
It is a rush and a half—this storyline grabbed me by the collar, shook me to the core, made me scream, rave, laugh, rejoice.
Home and Away by Samantha Wayland
What a little gem this turned out to be. Hockey players, a cute British gentleman, fun neighbors, and lots of cuddly times.
Silver Scars by Posy Roberts
This book is a beautiful and hard read. I am constantly amazed at how this author manages to space from silly and funny, to real and harsh.
Read this. You won't regret it.
Misfits by Garret Leigh
Wow. Simply wow.
This was better than good. This was dang good. Actually, this is the first time I've read about an open relationship that I actually believe in. And then see it turn into a ménage that is truly believable, to boot.
Cronin's Key by N. R. Walker
I seriously thought I would never read another vampire book again in my life.
Right?!
And there goes Walker, writing me one that I just fall into and roll around in and fall in love with and just simply adore.
True Brit by Con Riley
Riley is adding more diverse figures in this story, with a backdrop of London, Cornwall, and Afghanistan. Soldiers, mothers, mansions, and project housing, all in one huge swirl of her paintbrush.
I loved this. I loved the fandom aspect (that not everybody will get, but that's okay), I loved that Ed (-ward) got whiplash, and I loved the nod to the boy bands out there. I loved that the bad-guys don't always win, and that smarts can still out-maneuver them.
Silent by Sara Alva
This story is heartrending. Sad. Full of devastation. Kids and drug dealers. Young people who probably never stand a chance.
And yet.
In the middle of all this misery is a young man of 15, standing tall, doing his absolute best. He mucks it up, of course, because he is only fifteen years old. But he tries. Oh, lord, but he tries.
Hero by Perry Moore
This book was a ride and a half! And then yet another ride!
I haven't had this much fun in a long time, and still, there were moments of near despair here. YA at its very best.
What a fantastic book.
Red Dirt Heart #4 by N. R. Walker
So, author. You proceed to break my heart in so many pieces I'm still looking for some of them. Then you go on and mend it, like it was never broken in the first place.
As I sit and read, I get lost in the red dirt trails, and I rightly don't know where I am when I look up from the pages. It takes a moment to realize that I am in my home, not in the outback, struggling.
Get Your Shine On by Nick Wilgus
-
A Southern story as if pulled from real life.
How To Be A Normal Person by Tj Klune
- I
still don't have words to do this book justice. Brilliant, sweet, and thought-provoking.
Make Me Soar by K.C. Wells
-
BDSM romance heavy on healing/hurt/comfort - wonderfully done. Made me cry more than once.
I'm The Guy You Hate by Isa K.
-
a diamond in the rough, not really a romance, but a character study of two damaged individuals who cannot save each other, but only themselves.
Falling From The Sky by Nikki Goodwin
-
a realistic, meaningful YA romance that deals with real issues and contains fully formed characters. Color me surprised.
Dogwood Days by Poppy Dennison
-
adorable fun romp set in a small southern town. Loved this.
Winter Wonderland by Heidi Cullinan
-
the 3rd book in the Minnesota Christmas series, we finally got Paul's story. Magical, emotional, and beautiful.
Muscling Through by J.L. Merrow
-
sheer brilliance, excellent narration, and two characters who are perfectly imperfect. Absolutely loved this!
So there you have it, dear readers, our
best of the best for 2015
. Tell us yours in the comments!
We look forward to a fabulous reading year in 2016 as well - lots of awesome books to come.
Thank you for joining us today, and all days you visited this year. We hope to see you again next year!
Much love to you all, and happy reading!
All links point back to the books' Goodreads pages.