Today we shine the spotlight on Xenia Melzer's upcoming release
Demon's Wish
Demon Mates #1
Available Jan 5, 2021

Useless Knowledge and Important Knowledge
by Xenia Melzer
One of my all-time favorite cartoon characters is Calvin, from Calvin and Hobbes by Bill Watterson. And one of my favorite strips is where Calvin sits in class and is asked by Mrs. Wormwood, his teacher, if he could tell her the answer to a certain question. He says no, but that he does know the secret superhero origin of Bill Watterson's equivalent of the Marvel and DC heroes. In the last panel, Calvin is rather grumpy and says he's not dumb, he simply has command of thoroughly useless knowledge.
This strip always reminds me of my own time in school, where memorizing your favorite song seemed so easy, but don't get me started on the periodic table or any formulas in algebra. School was the place where useless knowledge and important knowledge collided in the worst way possible and I'm still amazed how important knowledge managed to get enough traction in my brain for me to finish school because useless knowledge was so much stronger…
I still have a weakness for useless knowledge – though these days it's less the lyrics of songs and more the kind that at least gets you some attention in polite company - and Demon's Wish was my chance to indulge myself. Sammy, the human main character in the book gets this special kind of verbal diarrhea when he's nervous and starts spilling everything he knows and nobody is interested in, like the story of the heating blanket or the microwave. Or the gophers in Canada that eat salmon the grizzlies leave lying around during the salmon migration. Or about the sharks with six gills that can live to over a hundred years. Or the history of the fork that may or may not have started in Ancient Greece and now has a whole family of differently shaped specimen like the dessert fork, relish fork, salad fork, cold cuts fork, serving fork, and carving fork and fork is truly a funny word, originating from Latin furca and if you say it quickly three times in front of a mirror you magically get your own set of silver forks though keeping them shiny is rather difficult and did you know silver was first used for coins by the Lydians around 600 B.C.. Speaking of coins, the first currency was most likely shells such as cowry shells which were used in Africa, Europe, Asia, and Australia and mother-of-pearl which circulated in the Americas. And I guess you get the gist.
To Dre this habit is like catnip and one of the reasons he wants to meet Sammy again. Their entire relationship develops along the lines of secret knowledge through which one can spot like-minded people such as the question What is 42? or the wonderful quote I'm not crazy, my mother had me tested!
Another interest Sammy and Dre share is their love of history, the kind of knowledge that isn't useless at all – for historians. Their first date takes place in Rome, a city I've visited twice and am still fascinated by. Not so much the churches, but Ancient Rome like the Forum Romanum, Villa Hadriani, and Ostia Antica. Digging up lesser-known facts about those tourist spots was fun and informative and fascinating. I always enjoy it when I can learn something new while writing a book. And when it's knowledge I can choose myself, all the better.
I hope you'll enjoy reading about Sammy's and Dre's journey toward a HEA filled with all the useless knowledge their (and hopefully your) hearts desire.



Finding love is hard—especially when you're a demon and your potential mate is your sacrifice…

Sammy is content with running his bookshop and leading a book club consisting solely of paranormal creatures. Despite the persistence of his friends, he has resolved himself to a life without romance, since he doesn't think anybody could find him and his tendency to spill useless knowledge whenever he gets nervous attractive.

Dresalantion is a demon prince and slightly—make that majorly—annoyed when somebody persistently tries to summon him. He finally decides to show up and put the fear of Dresalantion into his summoners but finds himself rescuing their sacrifice instead.

Sammy intrigues him from the get-go, and when Dre realizes that Sammy can get him the manga he's been hunting for months—not to mention that he refuses a wish he offered him—the sexy demon decides to get to know this fascinating man better. Much better.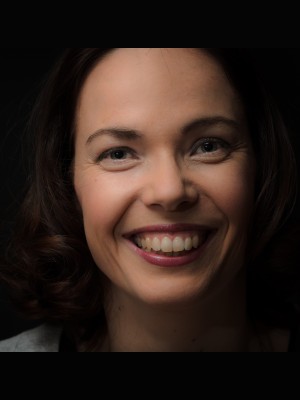 Xenia Melzer was born and raised in a small village in the South of Bavaria. As one of nature's true chocoholics, she's always in search of the perfect chocolate experience. So far, she's had about a dozen truly remarkable ones. Despite having been in close proximity to the mountains all her life, she has never understood why so many people think snow sports are fun. There are neither chocolate nor horses involved and it's cold by definition, so where's the sense? She does not like beer either and has never been to the Oktoberfest – no quality chocolate there.
Even though her mind is preoccupied with various stories most of the time, Xenia has managed to get through school and university with surprisingly good grades. Right after school she met her one true love who showed her that reality is capable of producing some truly amazing love stories itself.
While she was having her two children, she started writing down the most persistent stories in her head as a way of relieving mommy-related stress symptoms. As it turned out, the stress-relief has now become a source of the same, albeit a positive one.
When she's not writing, she translates the stories of other authors into German, enjoys riding and running, spending time with her kids, and dancing with her husband. If you want to contact her, please visit either her website, www.xeniamelzer.com or write her an email: info@xeniamelzer.com.
Promotional post. Materials provided by the author.