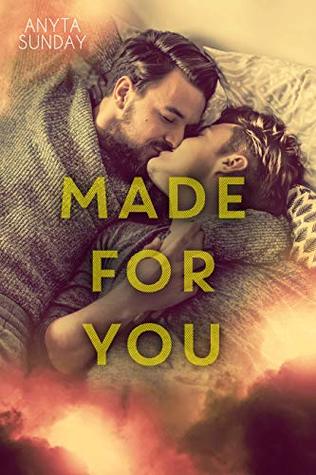 Blurb
Ben wants to find a new home.
Twenty-four-year-old Ben McCormick is the primary caregiver for his brother Milo after their parents' death. A year into the job, he's totally got the hang of it. Mostly. Sort of. Not at all?
Defeated and thoroughly chastised for his lack in parenting skills at teacher-parent night, Ben slumps away with the resolve to finally get his life sorted: be a better role model, and sell their parents' house for a fresh start.
But first, he needs to spruce up his house to hit the market. He's no DIY king, but Milo's hot-as-hell woodwork teacher is…

Jack wants an old home to fix.

Thirty-nine-year-old Jack Pecker is waiting for the home of his dreams to come on the market in the summer. What better way to wait the interim months than working on a small renovation gig?

Only trouble is, the gig is for the McCormick brothers. And working in close quarters to red-haired Ben McCormick won't be easy. Not with the attraction that simmers between them. Attraction Ben makes no effort to hide.

But Jack's professional. Dating a parent is highly discouraged at Kresley Intermediate, and he'd never cross the lines…

Ben and Jack. Two guys searching for a home –

– a home that might just be where their hearts lead them.


Christelle's rating :
When in need of being swooned by adorable characters, a slow-burn, some banter and low-angst romance : a few authors pop in my head, including Anyta Sunday. With "Made For You", she doesn't disappoint. And in this one, she added tropes I'm all for : age-gap and some family dynamics with a kid.
The blurb says it all : it's about Ben (24 yo), his brother Milo (11 yo) and Jack (39 yo), Milo's woodwork teacher.


By the way, it's a standalone in this series.


There's a lot I enjoyed in this story.
I laughed at Milo's antics, at Ben's love for Fanta (really not for me, LOL), at Ben's resort to pocket-money bribes and at Ben's not-subtle-for-a-second flirting.
I melted with Ben's insecurities about being a role model for his little brother, with "Ben is the best" speech Jack came up with, with the brotherly bound between Ben and Milo and with Jack's tenderness and care for Ben.
And I was deeply satisfied with the epilogue, proof that Ben and Jack were made for each other.
An adorable, fun and refreshing read : nicely done, Anyta Sunday !!!
---------------------------------------------
ARC of "Made For You" was generously provided by the author/publisher in exchange for an honest review.
Get the book :


Buy Links are provided as a courtesy and do not constitute an endorsement of or affiliation with this book, author or bookseller listed.
Thanks for visiting our blog and I hope you enjoyed my review !