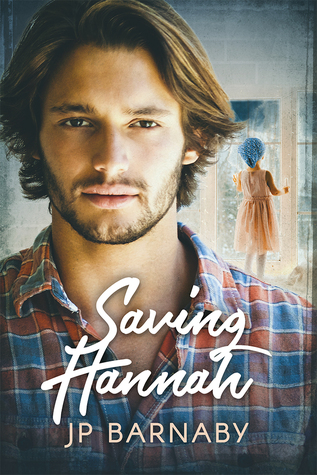 Blurb:
Thomas Aberthol's luck has run out. His daughter, Hannah, needs a miracle he can't deliver. A hacker with a felony record, Thomas has little chance of finding work that will provide the care she needs. Out of money, out of options, and out of hope, he throws himself on the mercy of someone he never thought to see again.
Even after ten years, Aleksander Sanna still dreams of that drunken kiss. A perfect moment in time when Thomas wanted him. In his world of elegant code and high finance, the picture he holds of Thomas torments him in the dark of night.

Their worlds collide as Thomas interviews for the job he so desperately needs with the company Aleks inherited from his father. Thomas doesn't get the position, but Aleks offers him a completely different kind of proposal, one suited to Thomas's unique talents… one that will change the course of both their lives.
Sandra's review:
I quite liked this story, and I appreciated the details around the hacking, but I wish a bit more time had been spent on the romance, and not so much on the action plot.
Thomas Alberthol is a convicted felon, sent to prison for computer hacking, and has recently been released. His daughter Hannah has leukemia, and Thomas' mother's income isn't enough to pay for her medicine. Thomas needs a job but few people will hire someone with a felony records.
Aleks Sanna has inherited a computer tech company from his father who died under mysterious circumstances and recently found out that his college roommate, with whom he shared one unforgettable drunken kiss, is in need of help with his very sick daughter.
While Aleks can't offer Thomas the job for which he interviews, due the felony conviction, he offers him a different sort of job - help him figure out what led to his father's death.
The author does a fine job conveying with her words how desperate and scared Thomas is, how close they are to financial ruin, how hopeless he feels, and how guilty for not being able to provide his daughter with the care she needs to beat her disease. He's willing to do whatever it takes to get her help, including doing some behind-the-scenes, not-quite-kosher work for Aleks.
Except the criminals that had Aleks' father by the proverbial balls blackmail Aleks just the same, and this is where the action plot takes the foreground in this novel. Interspersed with Aleks and Thomas getting physically and emotionally involved, the plot unfolds quickly, with a dramatic climax that had me on the edge of my seat.
The romance is subdued, and to some extent I wondered whether Thomas allows himself to become closer with Aleks because the other man promises help for Hannah, but this was only a feeling, and the story didn't really spell it out. The romantic relationship became serious too rapidly for my taste, especially considering the stress these men are under, and I wasn't sure whether their romance could survive the eventual adrenaline crash.
An enjoyable, fast-paced, and highly emotional story, this was worth the time I spent reading it.
** I received a free copy of this book from its publisher. A review was not promised in return. **
Get the Book:
Thanks for stopping by. Until next time, happy reading!