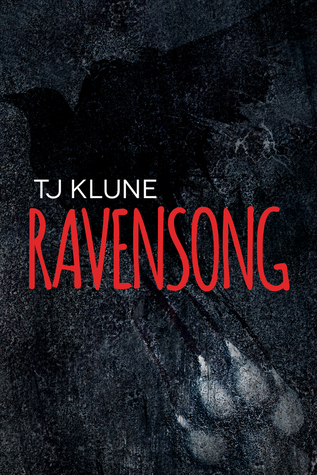 From The Blurb:
Gordo Livingstone never forgot the lessons carved into his skin. Hardened by the betrayal of a pack who left him behind, he sought solace in the garage in his tiny mountain town, vowing never again to involve himself in the affairs of wolves.
It should have been enough.
And it was, until the wolves came back, and with them, Mark Bennett. In the end, they faced the beast together as a pack… and won.
Now, a year later, Gordo has found himself once again the witch of the Bennett pack. Green Creek has settled after the death of Richard Collins, and Gordo constantly struggles to ignore Mark and the song that howls between them.
But time is running out. Something is coming. And this time, it's crawling from within.
Some bonds, no matter how strong, were made to be broken.
Karen's review:
Maybe not so much with the candy canes and pine cones this time but...
THERE IS SO MUCH EPIC AND AWESOME...SO FREAKIN' MUCH!!!
If you asked me which book I liked more 'Wolfsong' or 'Ravensong' my very honest answer would be neither...I was equally blown away by them. I pondered this question long and hard and at the end of it all I knew beyond a certainty that sometimes there can be more than one.
'Ravensong' is Gordo's story and by proxy it's also Marks story because their lives are to entangled to ever separate. But whether you think of it as Gordo's story or Mark's or Gordo and Mark's which truly in many ways it's all 3 of these. What it isn't is a light fluffy romance. It's dark and gritty, it's about broken trust and betrayal, it's about rebuilding things that have shattered into a million pieces.
We met both Mark and Gordo in 'Wolfsong' and while I liked Gordo I couldn't help but also think that he was a bit of a dick at times and you know what, he was but the difference is I now know why and I honestly can't blame him for how he's behaved...he's got his reasons trust me, he's got plenty of reasons.
The other thing that I learned from this book is that the Bennett pack is unlike any pack that's ever been and their spirit is indomitable. Wolves or humans they are all a force to be reckoned with.
I really, really wanted to make this one last as much as I wanted to devour it...so I decided I was only going to read it for an hour at night when I went to bed...yep, that's right just one hour...and just one more hour...and just...you see where things went here right?
While Gordo and Mark were the major focus for this story, make no mistake there is more so much more happening...there's a war coming one that started brewing in 'Wolfsong' forces are aligning, sides are being chosen, events are transpiring some we may see coming but others I have no doubt that will blindside us all.
As many of TJ Klune's books as I've read and there have been a few...I've read all of Bear, Otter and the Kid, How To Be A Normal Person, Immemorial Years, Into This River I Drown, etc. etc. ok, I've pretty much read them all or listened to the audio or done both and I've loved every word of every story but this series is the only one that takes me out of myself, with both of these stories as soon as I tune into the story I tune out of everything that's around me and while I can't say this has never happened for me with a story those times are far and few between that an author writes a story that has captivated me so strongly.
I can honestly say I've only got one...well actually 2 issues here...the first one being...where's the audio book? I need this like water and of course even more important and I'm sure there are those who agree with me...where the hell is the next book? Shouldn't we have had that one last week? Seriously TJ...why you be torturing us like this?
Ok, seriously this book this series it's AMAZING!!! And you all need to read it if you haven't already...I'm not a big fan of shifter books but I am such an over the moon fan of 'Green Creek' and yes, I could go on and on about how much I enjoyed this book and how much I'm looking forward to whatever comes next...but honestly I think you've figured that out by now...EPIC AND AWESOME!!! It's all here.
*************************



An ARC of 'Ravensong' was graciously provided by the publisher in exchange for an honest review.
Buy this book:
Reading gives us someplace to go, when we have to stay where we are. (Mason Cooley)
Buylinks are provided as a courtesy and do not constitute an endorsement of or affiliation with this book, author or booksellers listed.