Please say hello to Jaime Samms and
Dance, Love, Live #3
Blurb:
Cobalt Winslow lost two loves when his ex-boyfriend, Calvin Denvers, infected him with HIV, taking his health and his place as principal danseur in their New York ballet company when Cobalt became too weak. Now dealing with the aftermath as best he can, Cobalt teaches dance in Toronto with the support of his oldest friends, Conrad and Peridot. The one bright spot in his life is Malory Preston, his brother's driver and a man who is always there when Cobalt needs him. Kind and attentive, Preston embodies everything Calvin lacks, but Cobalt can't let go of his unhealthy, long-distance relationship with his ex.

Calvin brings a messy and violent end to their affair, but offers a chance for Cobalt to return to New York—as Calvin's understudy—just when he's on the verge of a real and lasting relationship with Preston. Now Cobalt faces a choice between two loves: dancing and Preston. Preston must show Cobalt that he has the power and support to make the life he wants and deserves, no matter what he decides.
Get the book:
They say there are dog people and there are cat people. I've never been real clear on what makes a person one over the other. I've had cats for 20 years until very recently, so I just assumed I was a cat person.
Then my MIL asked me to dog sit her Bernese Mountain Dog.
Now it's obviously true that dogs are a lot more work than cats. But the right dog can be a joy and a comfort when life sucks. Some dogs are trained for just that purpose: to ease their person's anxiety and keep them grounded and feeling safe. After sitting with my MIL's pup for a couple o weeks, I suddenly had a different perspective on my own pet status.
Maybe I'm not
just
a cat person.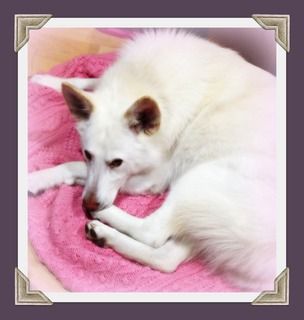 I've only had my pup for about three and a half months now, but he already senses my moods and sticks close when I begin to feel anxious and stressed. When I began writing Cobalt's story, I'd never owned a dog. I knew that although Cobalt rejected his family's overbearing presence in his life and stayed away from the friends that cared for him when he quit dance, his personality was such that if I didn't give him something to care for, he would wither. I couldn't have that. I needed him to be ready to emerge from his self-imposed exile to a new beginning when Preston stepped into his life.
So I gave him a dog. (Cats are too…catty) I wanted Cobalt to have to go out of his way to care for a creature who needed him as much as he needed the pet. So a dog with anxiety issues of its own was the perfect choice. Dogs don't just demand attention, they demand action and
inter
-action, and one who has some healing to do as well would keep my character from withdrawing from life altogether.
The dog, it turned out, needed both Cobalt and Preston. And they both needed him. It was a win-win-win situation in the end. I'm very glad I included the four-legged character. I'm very glad I've had both cats and now a dog in my life.
Do you have a pet? A comforting, non-judging presence in your life that makes the low patches a little less dark and the highlights a bit brighter? Does someone you love have a pet they dote over? Share a picture! Tell a story about him or her. I'll offer one of the first two titles in this series to a randomly chosen commenter who offers some animal cuteness and love in the comments.
Meet the author:
Jaime has been writing for various publishers since the fall of 2008, although she's been writing for herself far longer. Often asked why men—what's so fascinating about writing stories about men falling in love—she's never come up with a clear answer. Just that these are the stories that she loves to read, so it seemed to make sense if she was going to write, they would also be the stories she wrote.
These days, you can find plenty of free reading on her website. She also writes for Freya's Bower, Dreamspinner Press, Totally Bound, and now, Riptide Publishing.
Spare time, when it can be found rolled into a ball at the back of the dryer or cavorting with the dust bunnies in the corners, is spent crocheting, drawing, gardening (weather permitting, of course, since she is Canadian!), or watching movies. She has a day job, as well, which she loves, and two kids, but thankfully, also a wonderful husband who shoulders more than his fair share of household and child-care responsibilities.
She graduated some time ago from college with a fine arts diploma, and a major in textile arts, which basically qualifies her to draw pictures and create things with string and fabric. One always needs an official slip of paper to fall back on after all . . .
Promotional post. Materials provided by the author.