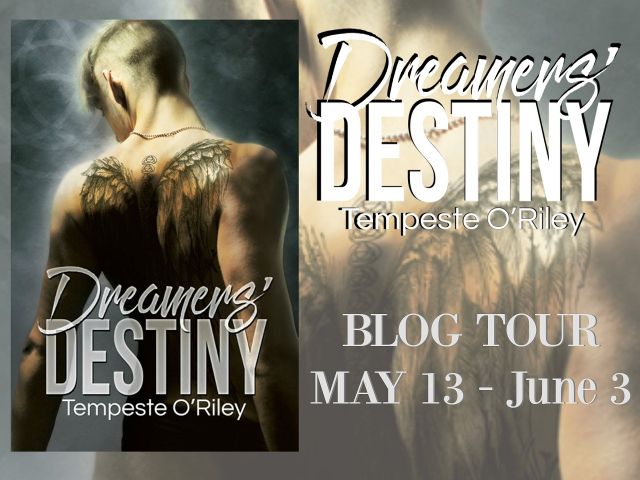 (click
HERE
to find the full tour listing)
Welcome to the Dreamers' Destiny Blog Tour. I want to begin with special thanks to My Fiction Nook for welcoming me today. I hope you'll follow the entire tour. There are plenty of chances to win a signed paperback copy from my backlist, $25 at Dreamspinner Press, an audiobook of either Designs of Desire or Caged Sanctuary, and more! PLUS, today we have a special giveaway for visitors to My Fiction Nook only. ;-)
Each tour stop will feature an excerpt along with some question that relates to the post. Check the Rafflecopter at the end of the post to enter your answer to the question.
People don't just materialize into reality simply because you want them to so desperately that waking up breaks your heart.
Synopsis:
Liam Grady is the owner of the Feathered Quill, a quirky little bookstore in Asheville, and—though he doesn't realize it yet—a dream walker. His last relationship failed almost a year ago, and he's not had the interest or nerve to pursue anyone he's met since.
Cameron Danu is a tattoo artist from rural Georgia. Cameron is left without a job after his boss, Jose, is forced to close the shop after a heart attack. When Cameron learns Jose has set up an interview for him at a small tattoo parlor in Asheville, he hopes for a fresh start in a new town.
Fate brings Cameron and Liam together, and they realize they've met before—in their dreams. A chance encounter and a winged tattoo might lead them to their destiny—if fear doesn't turn their dreams into a nightmare.
M/M Erotic Contemporary, Occult/Paranormal, Romance
Publisher:
Dreamspinner Press
Cover Artist:
Reese Dante
Release Date:
May 13, 2016 (ebook/print)
Length: Novel / 200 pages
Coffee, coffee, coffee… what's with all the coffee?
One of the fun things in writing is coming up with all the little things about characters. With Cam, I found that he has a major love of coffee. When he moves to Asheville, he's thrilled to find that there's this cute little coffee shop just around the corner from the tattoo shop he works for—not Starbucks, as he teases his sister, but we'll ignore that in a moment, as you'll see. :-D
You even get to find out what his favorite coffee drink is, which he convinces Liam to try at one point.
But, what's with the coffee obsession? Well, as many know, we authors tend to bring real life into our stories and I have a thing for yummy coffee. Doesn't have to be fancy flavors or froufrou, but it does have to be fresh and yum. If you notice, someone in many of my stories has the same coffee issue, lol. However, since Cam tends to work the late shift at the tattoo shop—his stays open late, btw. The one I got my first tat at, which yes, was in NC, stayed open until 10 or 11 at the time—so I figure coffee is probably as much a part of his life as it is most other artist types that run on inspiration and odd hours.
So, what's your favorite kind of coffee drink? Do you drink coffee (and if not, why? *sad puppy eyes*)? I'm off to refill my chai latté and get some more writing on my next story. Hugs, y'all!
Excerpt
Cam sucked in a breath as his sister snickered over the line. "What the hell is that supposed to mean, Sarah?"
"It means, Cameron," and God but he hated the way she drawled his name, "that you shouldn't demand that your boyfriend take you out on a date if you didn't want him to… wait for it… take you out on a date." He didn't appreciate that way she drew out the last word or how she then proceeded to spell the word date, slowly, in case he'd missed it the first time.
"I do want him to take me out. I'm just nervous about where we're going and what I need to wear and… and… I've not been on a real date in forever. Plus, you know my track record with men." Crappy and crappier. Of course, he'd been in involved with Liam—sorta—for half his life, but he couldn't tell her that. Even though she knew about his having dreamed of Liam and all, he still wasn't ready to have some long conversation about dream walkers with her. Hell, he still had trouble grasping it, and Liam was his boyfriend… kinda. He hoped. "I mean, he's smart and sweet and a little on the conservative-appearance side of things. Then there's me." Cam looked down at the partly completed tattoo sleeve on his arm, his ripped jeans that sat so low on his hips he'd been accused of defying the law of gravity to keep them up—more than once—to his purple-painted toenails poking out from under the edge of the tattered pant cuff. His fingernails matched his toes as did the new eyeliner he'd just put on before his phone had rung.
Her giggle was not encouraging. "So he'll have to class you up a little, Cammy. No biggie."
Oh, he is a biggie, all right. Not that he was about to tell her that! "You're a funny bumpkin, ya are. I just meant we're a little odd for each other. I don't think it's a bad thing, really, just that I don't want to embarrass him or something."
"Then just ask where you're going so you know what to wear for your date. It's not that hard. Girls do it all the time. Just make sure not to lose your style trying to impress him. No turning yourself inside out for this guy, Cam. If he's really good enough for you, then he likes you the way you are, not the way he thinks he can make you change into."
That was his little sis. Always his champion. "Liam doesn't want to change me like that, sissy. Promise. I just want him to understand I'm taking him seriously too."
"Good. Now, when can Dan and I come up to visit you? We'd love to see you and hang out."
"Any time you want. There are some great malls and things around here. I might can even sneak you into my favorite coffeehouse, though you'll have to promise not to mention that coffee chain you're infected by, or you might not be allowed inside."
Her slightly high-pitched growl had him laughing so hard he nearly dropped his cell. God but he loved his sister!
"I do not drink bad coffee! You need to stop that nonsense right now, Cam."
"Nope. Until you give up that unholy addiction to that… stuff, the best I can do is try regular interventions and to sneak you into my fav coffeehouse when you come up to visit. You'll love it, I promise."
"I do, and you love me just as I am."
The sigh that came through the phone was so loud it could have been heard even without it, he was certain. "I do. God help me, but I do. Let me talk to Dan and I'll text you when we can come visit. By then, hopefully, you'll have secured your boy enough that we can meet him. I want to make sure he's good enough for my big brother."
E
x
c
l
u
s
i
v
e
G
i
v
e
a
w
a
y
f
o
r
M
y
F
i
c
t
i
o
n
N
o
o
k
O
n
l
y
!
Enter by commenting below for your chance at one of three $10 Starbucks gift cards in honor of Cameron's love of coffee in all it's wondrous forms.
Don't
forget
to
enter
the

tour-wide
giveaway
!

*shorts in series +shorts in anthologies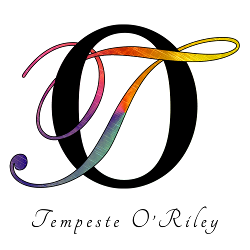 Tempeste O'Riley is an out and proud pansexual genderfluid whose best friend growing up had the courage to do what they couldn't—defy the hate and come out. He has been their hero ever since.
Tempe is a hopeless romantic who loves strong relationships and happily-ever-afters. They has done many things in their life, yet writing has always drawn them back—no matter what else life has thrown their way. They counts her friends, family, and Muse as their greatest blessings in life. They lives in Wisconsin with their children, reading, writing, and enjoying life—especially now that they have joined the Sisters of Perpetual Indulgence® (as Novice Sister Eroti-Quill… can't imagine where that name came from).
Tempe is also a proud PAN member of Romance Writers of America®, WisRWA, and Rainbow Romance Writers. Tempe's preferred pronouns are they/them/their/theirs/themselves. To learn more about Tempeste and their writing, visit
http://tempesteoriley.com
.
Promotional post. All materials provided by the author.