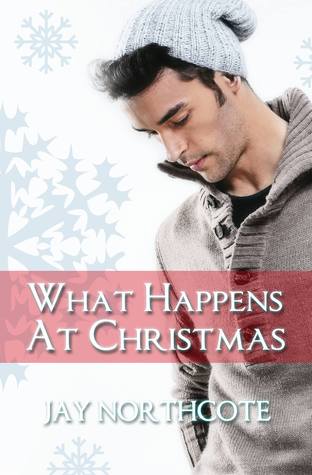 From the blurb:

Justin is recently and unhappily single. Christmas is coming, and he doesn't want to face his ex alone at their office party. So Sean—Justin's best mate and long-time secret crush—volunteers to go with him and pretend to be his new flame. Sean has always lusted after Justin from afar, but there's never been a good opportunity to ask him for more than friendship. Posing as Justin's boyfriend isn't a chore, and if Justin wants to rebound onto him, Sean's more than willing. At the party pretence and reality blur, and a kiss on the dance floor leads to a night of passion. In the aftermath, they both assume it was a one-time thing until fate intervenes. Stuck together in London over the holidays, they give in to temptation again. But what happens at Christmas stays at Christmas... right?
AnnaLund's rating:
Cute, cute, cute, add some cute, and add some sexy cuteness, and boy was this fun! And then it went all moody in the middle, to go right on ahead and resolve itself by the end. My favorite kind of story. With lots of sexytimes.
Yup. All of that, and gibbons.
What's not to love? Read it and enjoy. Some 120 pages of fluffy holiday season happiness.
***
I was given a free copy of this self-published book from the author. A positive review wasn't promised in return.
Thank you for reading, hope you liked this review.
Buylinks are provided as a courtesy and do not constitute an endorsement of or affiliation with this book, author or booksellers listed.